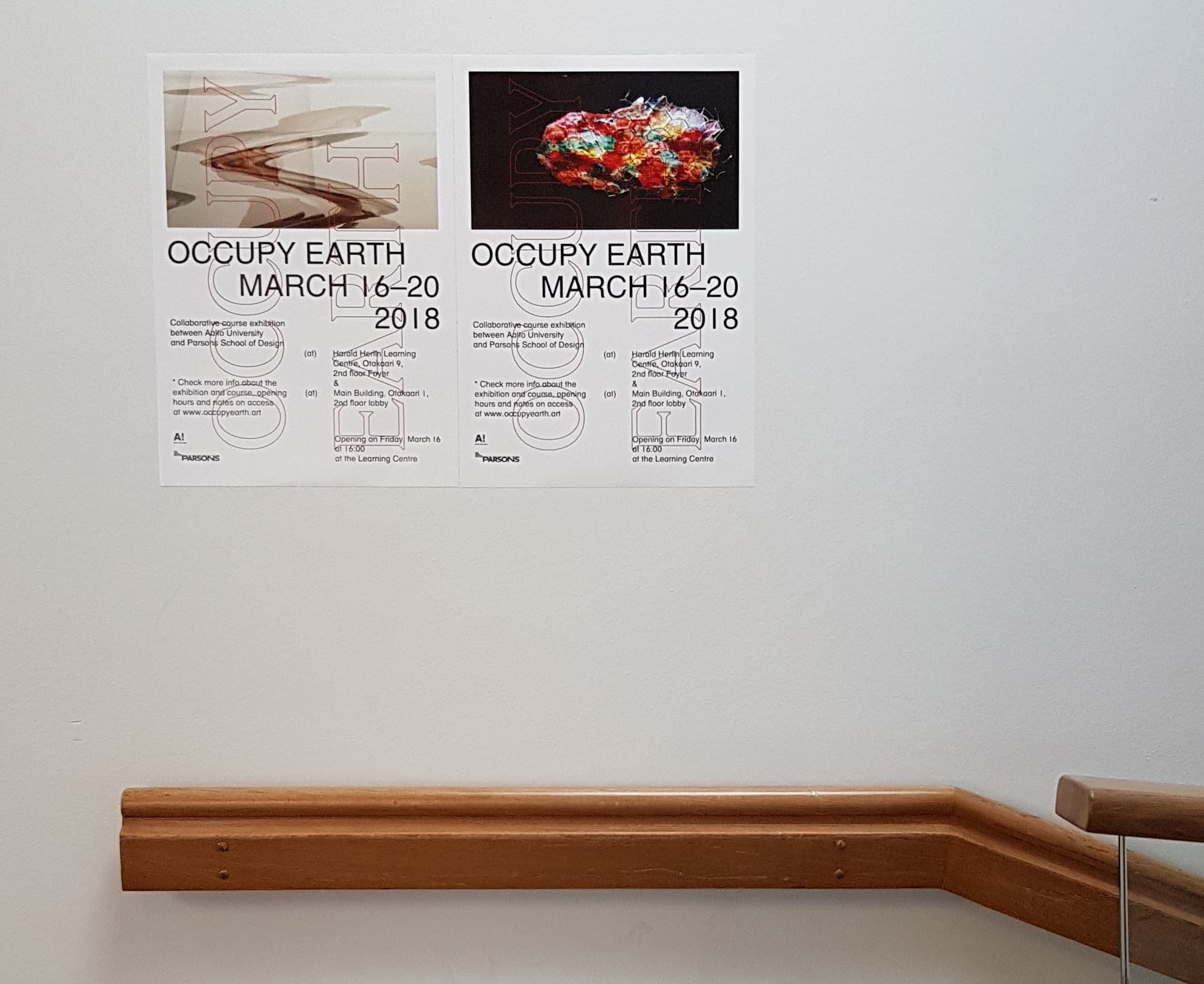 Occupy Earth
Occupy Earth was a two semester collaborative course organized by Aalto University, Helsinki (FI) and Parsons School of Design, New York (US) in 2017-18.
The course has explored, through various hybrid "mixed reality" works combining virtual and physical dimensions, the polarized discussion of ecological structures, social realms, and environments we face as an earth-bound species in the 21st century. Occupy Earth has delved into themes such as illusion of control, environmental disruption and non-human agency.
Exhibition held at Aalto Otaniemi campus - Harald Herlin Learning Center.
Roles: Teaching assistant, tech workshops teacher and mentor, exhibition production and technical guidance.