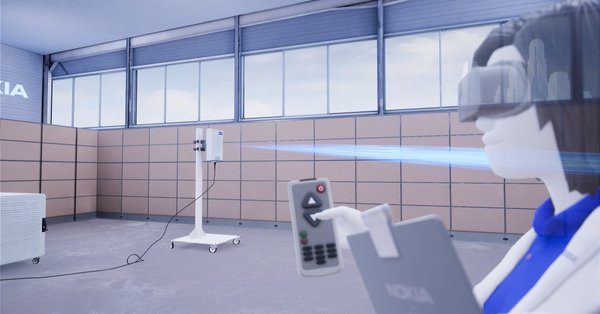 Nokia 5GNR
Project made with Stereoscape for Nokia, a multiuser real-time virtual reality experience taking the visitors of Nokia Digital City in Mobile World Congress 2018 in Barcelona via virtual reality to Nokia 5G center of excellence located in Oulu, Finland. The visitors in Barcelona could immerse themselves as avatars into a virtual version of Nokia's 5G center of excellence to meet with Nokia's experts in Oulu. The experts guided the visitors in real time on a tour inside the 5G virtual lab. By augmenting the virtual world with visualisations the visitors could experience the potential and benefits of 5G in an engaging and informing way.
Exhibited at Mobile World Congress 2018 - Barcelona.
Roles: Creative Production, Visual Design, UX Design.
Tools: Unreal Engine, Adobe Photoshop, Autodesk 3ds Max.